Last year I started working with Mark Nobilette @nobilettecycles. I was mostly helping him with marketing stuff, and then standing around watching him work and asking questions about what and how he was doing things. The last year working with him is really probably a whole other very interesting topic. Rather than go down that path currently, the point I'd like to make is one really important idea, philosophy, process or whatever you want to call it. It was the fact that he had, as I imagine most builder do, a whole slew of tools he had made. Well, matter of factly he made every single one of his tool really, but it was the little single process things that he made by brazing this scrap to that nail, or this drop to that chunk of material that for some reason got my brain going.
So today I made one of those tools for myself. It was all scrap and it all works perfectly and it all is for just one simple process. That process to dimple stays for more clearance of one sort or another. it was not over though, not sketched out on paper; just some wood, a piece of bent up plate steel that was from a useless way to lock a tool chest, and a chunk of 3/4" steel I lobbed off an @paragonmachineworks arbor that was a little too long.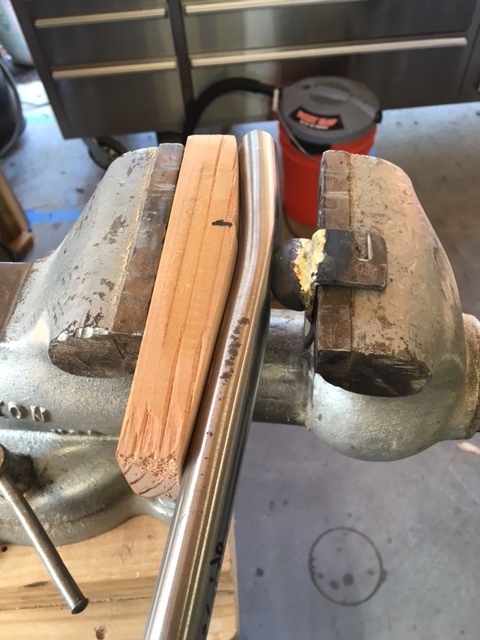 Anyway, not to get too philosophical on the idea, but it is a good reminder that often the best way is the simplest way and that it can be best not to over complicate things. Which is far to often the norm for me.